2 Days Aftertox Juice Cure - Aftertox Box
Per box:
120
G carbohydrate
5,6
G fat
9,3
G protein
2-day Aftertox Juice cure 
With an aftertox you support your body to rebuild solid food as good as possible after a detox juice fast. At Dr. Blend, we recommend that you gradually build up the transition from juice fast to solid food again. Abruptly resuming your old diet can cause stomach problems. In order to achieve the intake of 500 grams of vegetables and fruit, we recommend our vegetable juices in addition to eating light food. The aftertox contains a total of 9 juices and shots that will help you ease the transition in the two days following your juice fast. 

The build-up to solid food 
In the two days after the juice cure you build up your solid food with the aftertox juices and easily digestible food. With the help of this box, you finish your detox in two days with a shot, a hydrating juice and a vegetable juice. In addition to these juices, this box contains half a litre of ginger juice. With this you can make your own ginger shots and ginger tea during the detox. Ginger speeds up the metabolism, increases the absorption of nutrients and supports detoxification. Vegetables and fruit are foods rich in nutrients. They support you in the process of detoxification to remove waste products from your body. The juices with coconut water also provide you with extra minerals that support a proper fluid balance. In addition, it remains important to drink enough water to hydrate. 


Order aftertox 
The combination of the aftertox juices ensures that your body does not have to make the switch from juice fasting to solid food in just one day. With the support of the aftertox juices, you build up to solid food in two days. In the schedule, as with the other juice cures, the times of consumption are indicated. The fresh juices are HPP Cold Pressed and 100% natural without added sugar or flavourings. With the Dr. Blend juices you opt for a healthy lifestyle. 

Also check out our Pretox Box to start your juice cure prepared!


Try it out!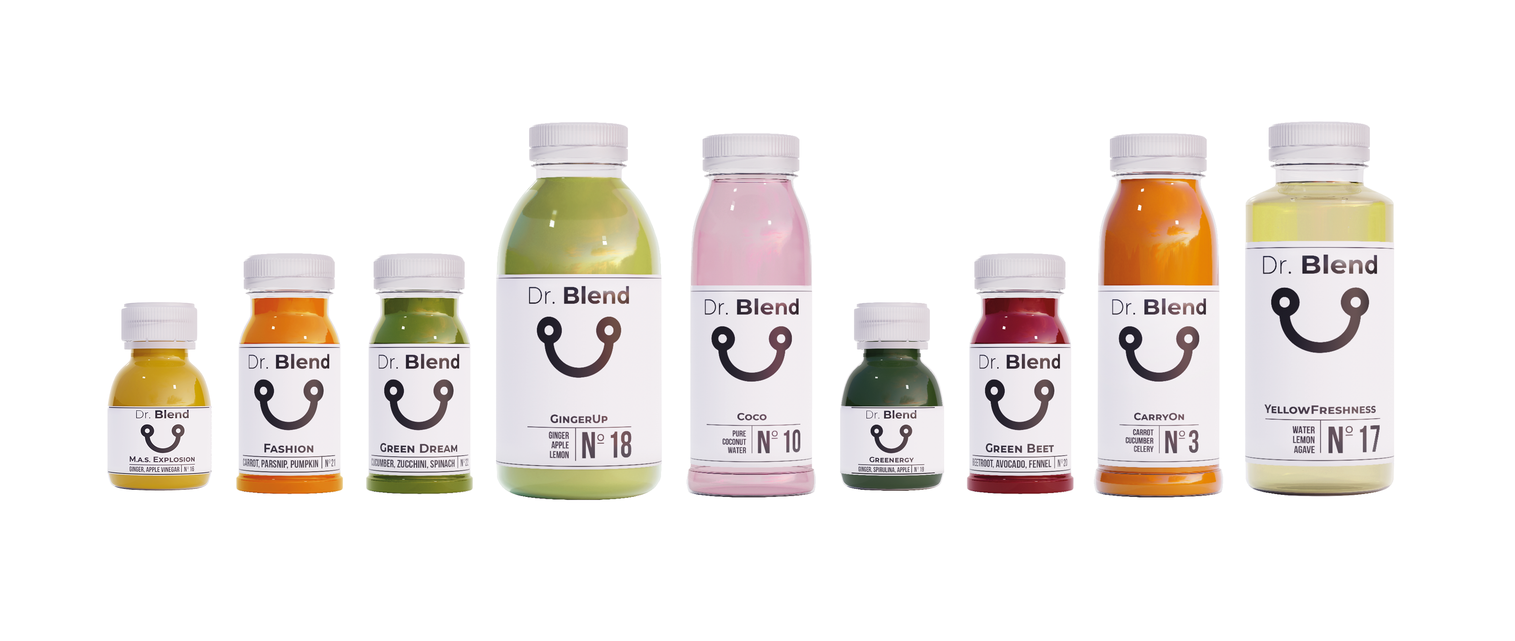 2 DAYS PRETOX JUICE CURE PROGRAM CONTAINS
1 juice of 500ml
1 juice of 400ml
2 juices of 250ml
3 juices of 125ml
2 shots of 60ml