Big Apple Nº12 - 100% Pure Apple Juice
Per box:
177
G carbohydrate
0
G fat
1,5
G protein
Fresh 100% apple juice
This fresh apple juice is made from the best quality apples and you can taste it. The fresh juice contains no added sugars or other preservatives, so you can enjoy a fresh apple juice. This is possible because the juice is cold-pressed and the High Pressure Process is applied, whereby all nutrients are optimally preserved. And another nice side effect of cold pressing: the taste is much more intense. So tastier.

Green powerhouse.
An 'apple a day ..', we all know this saying. And there is some truth in it, because such a simple apple has so much in it. For example, this fruit ensures that your metabolism goes just a little faster. Potassium plays an important role in blood pressure and the transmission of stimuli to the nervous system. This apple juice also contains many antioxidants such as flavonoids, melatonin and chlorogenic acid. These are substances that help neutralize harmful substances. Also not unimportant is that fresh apple juice makes your skin glow. It's fine to just fish an apple from your fruit bowl, but drinking 100% pure apple juice really gives a completely different experience. The smell is intense and the taste surprising. Drink a Big Apple and enjoy your juice of happiness.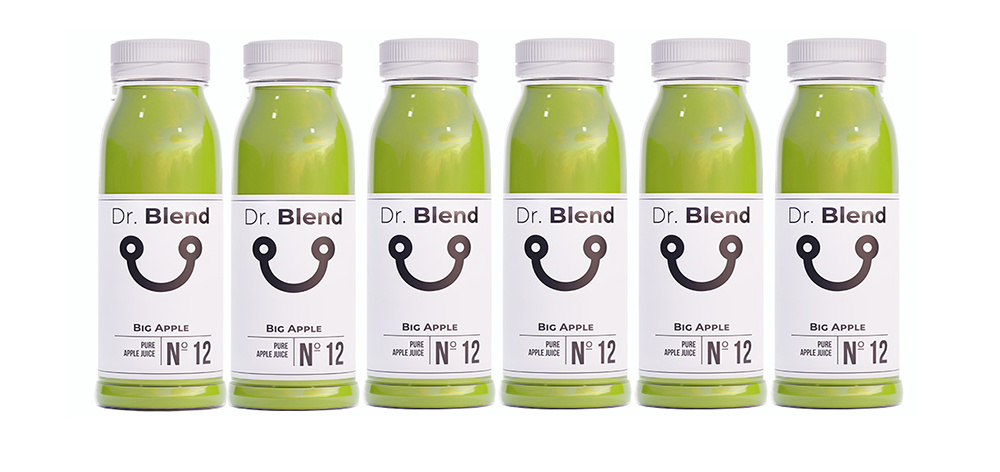 NUTRITIONAL VALUE PER 100ML
| | |
| --- | --- |
| Energy value (kcal) | 48 kcal |
| Energy value (kJ) | 202 kJ |
| fats | 0.0 g |
| Saturated fats | 0.0 g |
| Carbohydrates | 11.8 grams |
| sugars | 11.1 grams |
| Fiber | 0.0 g |
| Protein | 0.1 g |
| Salty | 0.011g |