09 Jul 2021
Ginger benefits ?
Stimulate your digestion and increase the absorption of vitamins and minerals
Ginger is a spice that is used as a seasoning and is gaining popularity lately. 
Drinking ginger is a hot topic at the moment. Ginger  tea, ginger shots or in dishes. 
Everything is possible. Are you interested in the effect of ginger and how you can use this spice? We have listed the benefits of ginger for you.
Ginger is extracted from the rhizome of the ginger plant. The strong taste, which is characteristic of ginger, comes from gingerol.
Another important ingredient in ginger is shogaol. Due to these ingredients, ginger has an analgesic and anti-inflammatory effect. Gingerol also appears to work well as an antioxidant, which counteracts free radicals.
In addition, ginger has become an increasing competitor to caffeine. More and more people are choosing ginger as a healthy substitute for coffee. In addition to providing energy, ginger has many other benefits. Ginger contains more than 100 bioactive substances and also has a detoxifying effect for youe digestive system.
When drinking ginger, various processes in your body are stimulated to remove waste products.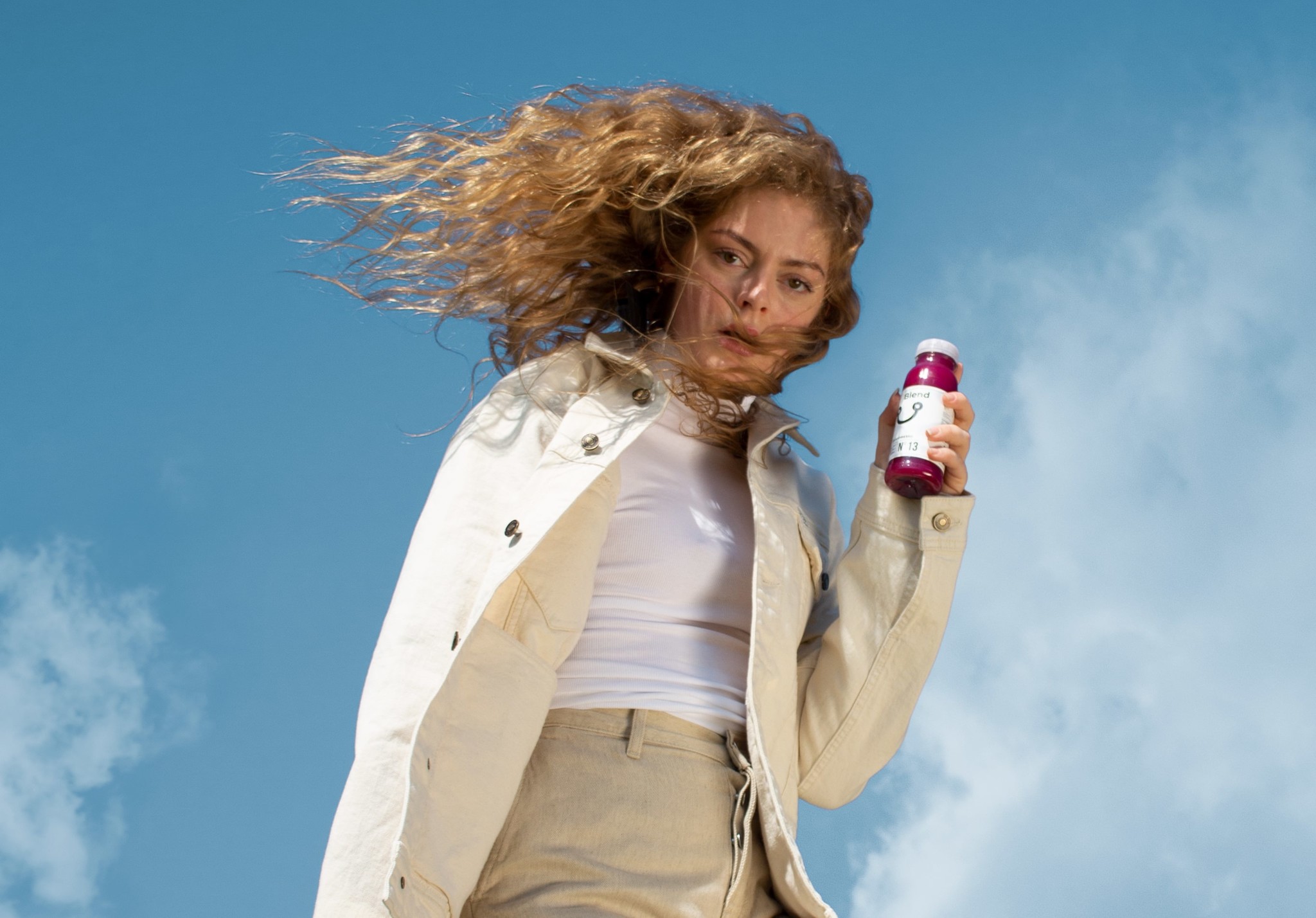 More and more people are choosing ginger as a healthy substitute for coffee.
Ginger stimulates the metabolism and works well against nausea. Ginger can also be used during pregnancy to prevent morning sickness. With daily consumption as a juice cleanse of ginger, this spice can also reduce hunger. Scientific research has shown that ginger contributes to a feeling of satiety. The people who dissolved 2 grams of ginger powder in warm water every morning were much less hungry than the ones who did not. One possible explanation is that ginger increases the absorption of nutrients in the intestines.
Gingercan also increase the absorption of vitamins and minerals. That's why ginger is in many Dr. Blend juices.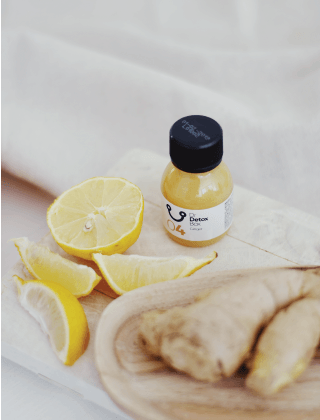 Ginger contributes to a feeling of fullness
As one of the most consumed spices in the world, ginger is a popular spice in Asian cuisine, but has also been on the menu in the Netherlands for centuries. Would you rather drink ginger in a drink? Then you can make ginger tea, for example. 
You can use fresh ginger or dried ginger for this.
First you boil water and then you cut the ginger into thin slices or use 2 grams of ginger powder. Pour the warm water into a glass and add the ginger (or powder).
Do you have the Dr. Blend GingerO  or the GingerUpjuices at home? 
You can also add them to the boiled water instead of the freshly cut ginger or ginger powder.
For variety, you can also add herbs such as mint or spices such as turmeric, star anise or cinnamon. To make the taste fresher you can add lemon or orange. 
Do you use the fruit peel? Then we recommend using organic fruit.
Prefer a cold drink during the summer days? Ginger  can also be a powerful addition to a glass of cold water!
The possible health benefits of ginger at a glance
stimulates digestion
cleanses your body
helps against nausea
increases the absorption of vitamins and minerals by up to 200%
protects the stomach and intestinal mucosa
has antibacterial and antiviral properties
has an anti-inflammatory effect
has an antirheumatic effect
has a pain-relieving effect
Ginger increases the absorption of vitamins and minerals
Despite all the benefits of ginger, there are some side effects to be aware of when consumed in excess. Ginger may thin the blood and may increase the release of bile acid. 
Side effects that can occur with excessive use are headache and/or diarrhoea. 
It is therefore important to feel well whether ginger can help you physically.
Do you want to take advantage of the health benefits of ginger? 
Then try adding ginger to your diet on a daily basis. We are curious what positive effect it has on your health. It is not necessary to make a ginger shot yourself Dr. Blend offers you ginger juices without additives, a standard in your fridge.