GingerUp Nº18 - Ginger, Apple and Lemon
Per box:
172
G carbohydrate
0
G fat
10
G protein
A ginger shot is a perfect way to boost your immune system thanks to a powerful blend of antioxidants, vitamins and minerals. As soon as you drink our Cold Pressed ginger juice (we recommend two maximum shots a day), you will immediately feel healthier and more energetic. Ginger has a positive effect on your resistance due to its antibacterial, antiviral and anti-oxidant effect. In addition, gingerol, an active substance in ginger, is an anti-inflammatory and can have an analgesic effect. You can drink ginger juice every day, but it is certainly recommended when you are sick or not completely fit. Also very nice: ginger boosts your digestion. Do you want to lose weight? Then this juice is a good addition to your fight against the kilos. It may be said that the taste is quite heavy due to the high content of ginger juice and lemon. But, we added fresh apple juice and that makes it fine to drink. And let's face it, your health outweighs it, right?

Why is the Ginger Up in our range?
This shot is a true gift for your body. And because we are a fan of the first hour, we now also sell the Ginger Up a half liter bottle (500ml). Obviously super pure and Cold Pressed H.P.P. as you are used to from us. Do not drink this bottle too quickly: divide it over 2 or 3 days.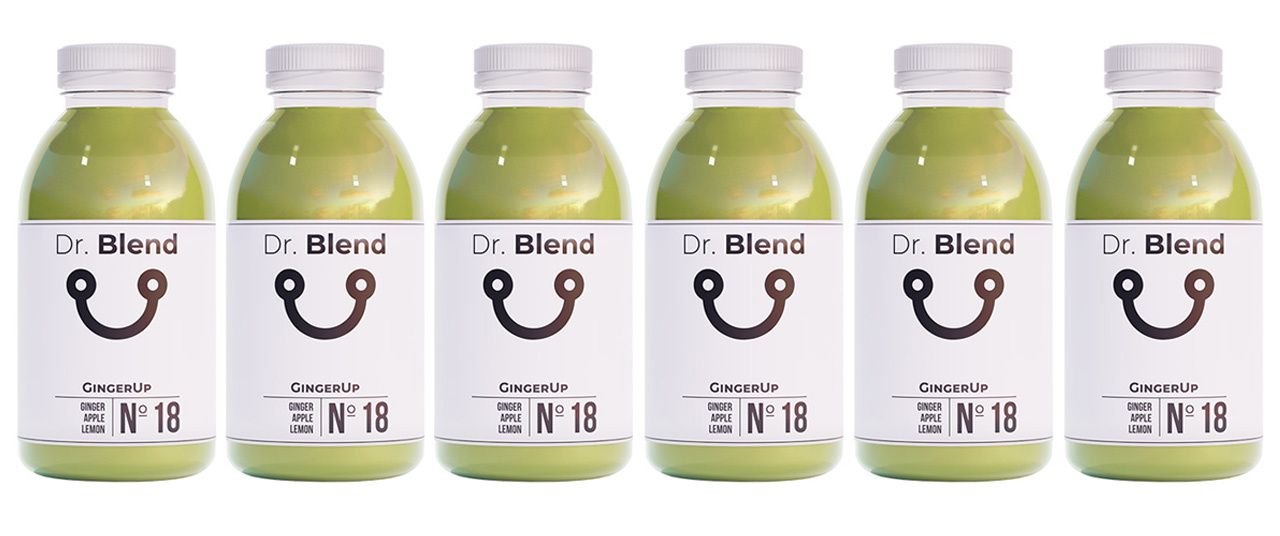 NUTRITIONAL VALUE PER 100ML
| | |
| --- | --- |
| Energy value (kcal) | 36 kcal |
| Energy value (kJ) | 155 kJ |
| Fats | 0,0 g |
| Saturated fats | 0,0 g |
| Carbohydrates | 8,6 g |
| Sugars | 7,6 g |
| Fiber | 0,0 g |
| Proteins | 0,5 g |
| Sodium | 5 mg |
| Salt | 0,012 g |
INGREDIENTS
| | |
| --- | --- |
| Apple juice | 65,00% |
| Ginger juice | 25,00% |
| Lemon juice | 10,00% |