Green Dream Nº22 - Cucumber, Zucchini & Spinach
Per box:
82,5
G carbohydrate
18
G fat
16,5
G protein
The Green Dream is a delicious hydrating juice that is packed with delicious and healthy vegetables. The mild vegetable taste ensures that you have a lot of vitamins in no time.
Cucumber hydrates the body and contains a lot of vitamins. This includes vitamins A, B and C. In addition, cucumber contains skin-friendly minerals. The combination with spinach makes the Green Dream extremely healthy. Spinach is good for the skin, eyes and resistance. It is packed with minerals, potassium, zinc, magnesium, iron and calcium. You should definitely not miss this in your daily diet. Zucchini is rich in minerals and therefore good for keeping the heart and blood vessels healthy.
Do you find it difficult to get your daily amount of vegetables? This is no longer a problem when you have the Green Dream as a standard at home.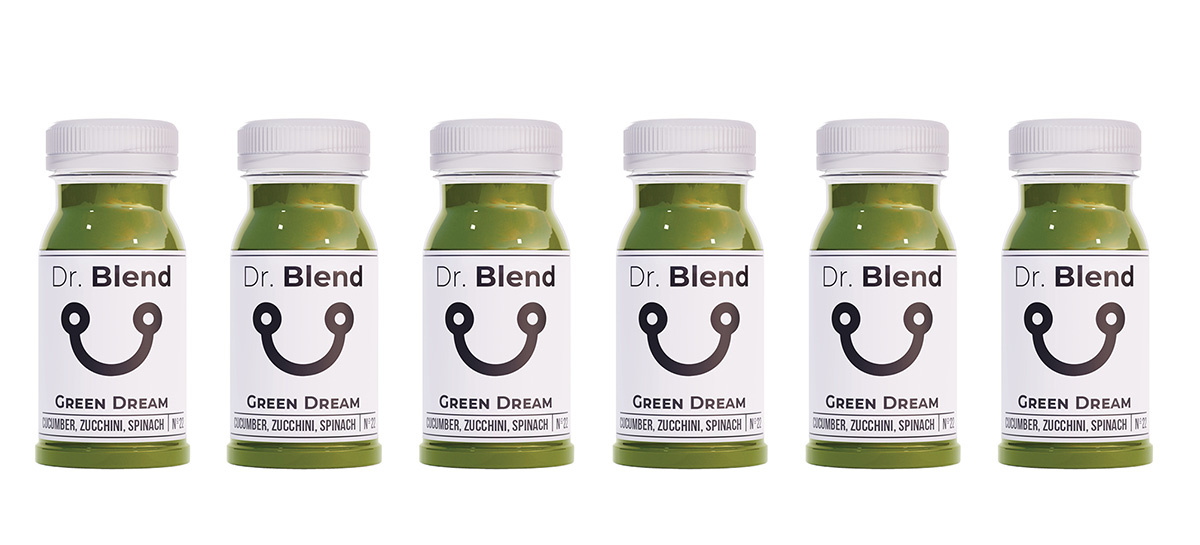 NUTRITIONAL VALUE PER 100ML
| | |
| --- | --- |
| Energy value (kcal) | 39 kcal |
| Energy value (kJ) | 163 kJ |
| Fats | 1,2 g |
| Saturated fats | 0,2 g |
| Carbohydrates | 5,5 g |
| Sugars | 4,5 g |
| Fibes | 0,7 g |
| Proteins | 1,1 g |
| Sodium | 2 mg |
| Salt | 0,005 g |
INGREDIENTS
| | |
| --- | --- |
| Cucumber juice | 27,0% |
| Zucchini puree | 20,0% |
| Cucumber puree | 15,0% |
| Spinach juice | 10,0% |
| Banana puree | 10,0% |
| Apple juice | 8,0% |
| Avocado puree | 5,0% |
| Lemon juice | 4,0% |
| Mint juice | 1,0% |