Green Freshness Nº5 - Apple, Spinach & Celery Juice
Per box:
141
G carbohydrate
1,5
G fat
7,5
G protein
Refreshing green juice
The name of this juice already reflects the taste: the freshness predominates in this green juice. Apple, celery and lime give it a fresh taste. The spinach has a slightly bitter taste, but the ginger really finishes it off and balances it out between fresh, slightly sweet and a little spicy.

Go with the flow
The Green Freshness contains apple, which contains many bioactive substances, such as flavonoids. Flavonoids have a beneficial effect on the skin, because they protect against free radicals and are good for connective tissue and blood vessels. Spinach and celery both contain beta-carotene, which is also a flavonoid. Beta-carotene is converted into vitamin A and ensures a good resistance. Fresh spinach also contains a lot of vitamin K that is important for various processes in your body, including healthy blood clotting. Furthermore, spinach contains many minerals such as manganese, magnesium, iron, potassium and calcium, which support your energy level. Celery also contains many nutrients, including calcium, potassium, and vitamins A, C, and K. The ginger absorbs the nutrients better and because the juice is cold-pressed, all nutritional values are optimally preserved.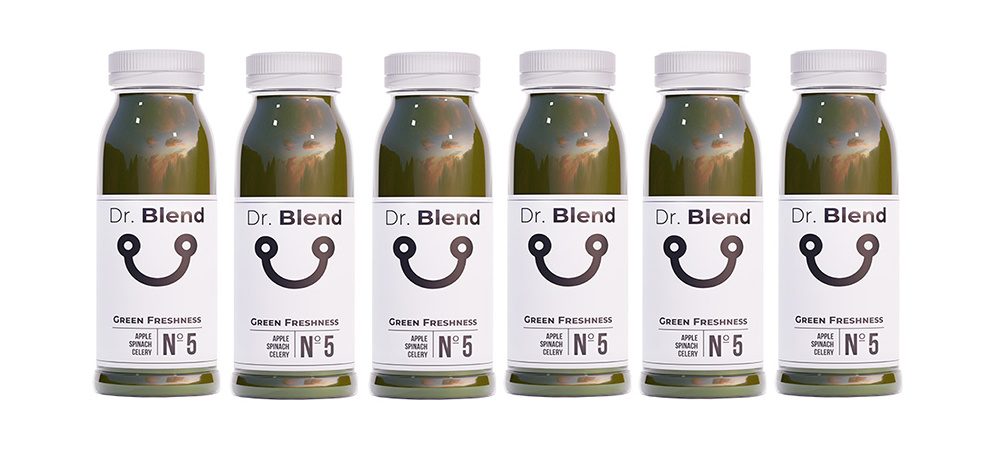 NUTRITIONAL VALUE PER 100ML
| | |
| --- | --- |
| Energy value (kcal) | 41 kcal |
| Energy value (kJ) | 172 kJ |
| fats | 0.1 g |
| Saturated fats | 0.0 g |
| Carbohydrates | 9.4 g |
| sugars | 8.7 g |
| Fiber | 0.2 g |
| Protein | 0.5g |
| Sodium | 10mg |
| Salty | 24mg |
INGREDIENTS
| | |
| --- | --- |
| Apple juice | 77.50% |
| spinach juice | 10.00% |
| celery juice | 10.00% |
| ginger juice | 1.50% |
| Lime juice | 1.00% |