Green Metal Nº5 - Spinach, Celery & Coconut Water
Per box:
37,5
G carbohydrate
3
G fat
19,5
G protein
Green energy booster
In addition to celery and spinach, this healthy vegetable juice also contains coconut water. The green vegetables give it a distinctive taste. The coconut water makes it a little sweeter. The green juice also contains ginger and lime to give it some extra spice and freshness. Coconut water comes from the young coconut and contains a lot of nutrients and antioxidants, but is low in calories. A nice combination of different ingredients!

full of spice
This juice is a good example of good hydration and can therefore be used after a lot of fluid loss after exercise or on a hot day. The various minerals in this juice, obtained from the vegetables and coconut water, ensure that the electrolyte balance remains optimal. For example, electrolytes regulate the heart rate and the contraction of muscles. Other minerals that this juice contains are phosphorus, zinc and iron. There is also no shortage of vitamins, especially vitamin C. This vitamin contributes to a strong resistance and ensures healthy skin. Celery juice may have a diuretic effect and, like coconut water and spinach, contains many antioxidants. In addition to the spicy taste, ginger also boosts your immune system and can help relieve stomach upset. Bring on that green vegetable juice!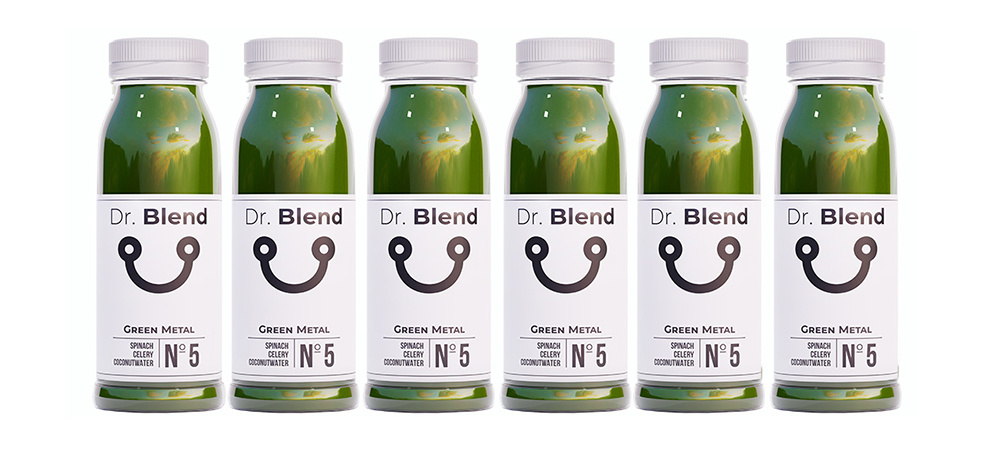 NUTRITIONAL VALUE PER 100ML
| | |
| --- | --- |
| Energy value (kcal) | 18 kcal |
| Energy value (kJ) | 76 kJ |
| fats | 0.2 g |
| Saturated fats | 0.0 g |
| Carbohydrates | 2.5 g |
| sugars | 2.2 grams |
| Fiber | 0.4 g |
| Protein | 1.3g |
| Sodium | 24mg |
| Salty | 61mg |
INGREDIENTS
| | |
| --- | --- |
| celery juice | 35.00% |
| spinach juice | 25.00% |
| coconut water | 25.00% |
| ginger juice | 10.00% |
| Lemon juice | 5.00% |