Popeye Nº2 - Kale, Spinach & Ginger
Per box:
60
G carbohydrate
4,5
G fat
24
G protein
8:30
This cold-pressed vegetable juice is the right mix of vitamins, Iron, and anti-oxidants. The active ingredients comfortably get you through the morning. This is thanks to the fact that Spinach contains plant-based Omega 3 proteins and folic acid, which reduces the risks of heart and vascular diseases.

You'll also find a whole bunch of vitamins in this vegetable juice, as both spinach and kale are rich in vitamin A, B, and C. Vitamin A not only contributes to a healthy skin, it also ensures a healthy immune system. The anti-oxidants found in apples reduce cholesterol and aid in the stabilisation of blood sugar levels. Aside from the health benefits, the apple in this vegetable juice also gives it a refreshing taste. In other words: the perfect juice to lose weight without losing vital nutrients.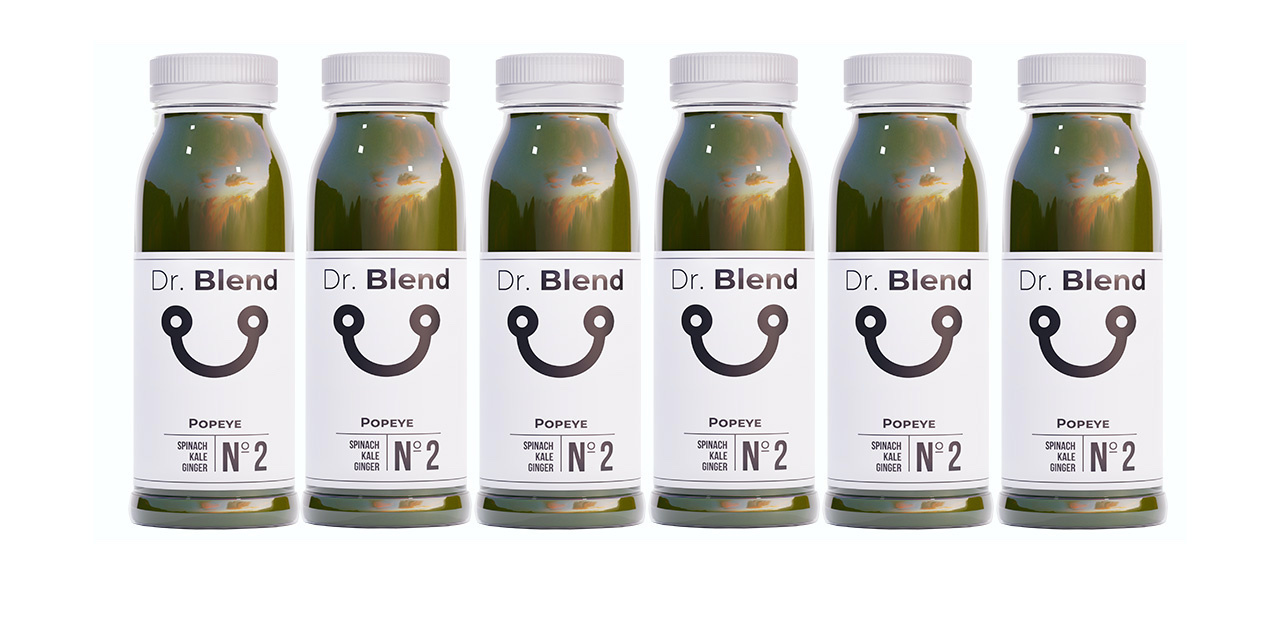 NUTRITIONAL VALUE PER 100ML
| | |
| --- | --- |
| Energetic value (kcal) | 25 kcal |
| Saturated fat | 0,0 g |
| Total fat | 0,3 g |
| Carbohydrates | 4,0 g |
| Sugars | 3,5 g |
| Fibres | 0,1 g |
| Proteins | 1,6 g |
| Sodium | 11 mg |
| Salt | 28 mg |
INGREDIENTS
| | |
| --- | --- |
| Spinach juice | 28,50% |
| Apple juice | 20,00% |
| Ginger juice | 10,00% |
| Carrot juice | 10,00% |
| Lemon juice | 3,00% |