Red machine Nº9 - Beetroot, Parsnip & Ginger
Per box:
111
G carbohydrate
6
G fat
18
G protein
Beetroot juice with coconut water
This juice is full of vegetables but tastes wonderfully sweet thanks to the beetroot and coconut water. The beet gives it an earthy touch and the parsnip gives it an aromatic taste. The lime provides the fresh and sour taste and the ginger makes it wonderfully spicy. This juice is a nice addition to your diet and good to use before exercising.

Sports (l) darling
The beetroot in this juice is good for the blood circulation, because it is a natural source of nitrate. Not only that, beets provide your muscles with oxygen. This helps to counteract the acidification and cramping of your muscles and can improve your endurance. The intake of beetroot juice therefore has a positive effect on performance in endurance sports. In addition, coconut water has a positive effect on the fluid balance thanks to the electrolytes. Parsnips also contain many nutrients, such as vitamins B, C and E, as well as various minerals such as phosphate, copper and magnesium. These nutrients are good for supporting your energy level, the immune system and the nervous system. The antioxidants are obtained from vegetables and coconut water and protect the cells against free radicals. Looking for a juice full of nutrients that you can use during exercise? Then you have found the juice here.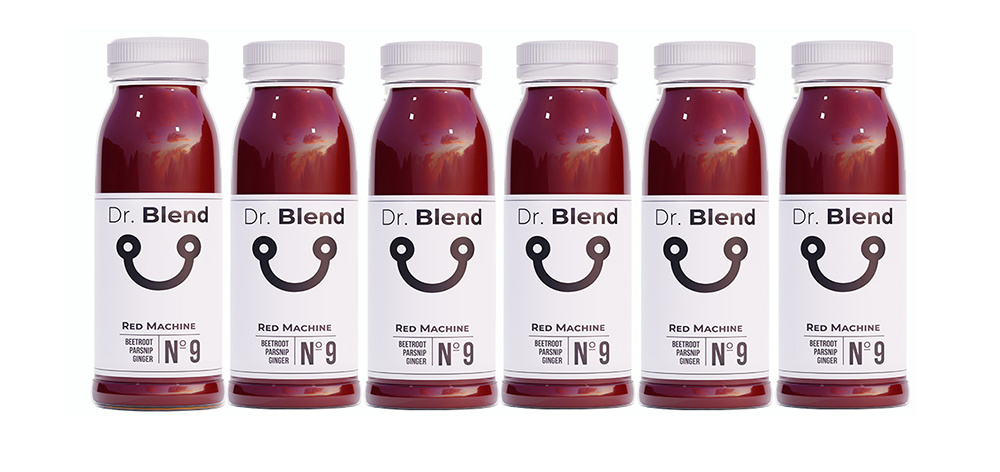 NUTRITIONAL VALUE PER 100ML
| | |
| --- | --- |
| Energy value (kcal) | 41 kcal |
| Energy value (kJ) | 171 kJ |
| fats | 0.4 g |
| Saturated fats | 0.1 g |
| Carbohydrates | 7.4 g |
| sugars | 5.5 g |
| Fiber | 1.5 g |
| Protein | 1.2 g |
| Sodium | 11mg |
| Salty | 24mg |
INGREDIENTS
| | |
| --- | --- |
| beet juice | 30.00% |
| Parsnip Puree | 30.00% |
| coconut water | 25.00% |
| ginger juice | 10.00% |
| Lemon juice | 5.00% |