Samba Nº15 - Mango, Pineapple and Agave
Per box:
146,4
G carbohydrate
0
G fat
2,4
G protein
A ticket to Rio?
We are very proud of our Samba juice. A delicious tropical juice including mango, pineapple and agave syrup. You will think you are on a sunny Brazilian beach. The juice is sweet but not too sweet, thanks to the apple and lime that give a delicious refreshing twist and the ginger that makes this juice a bit spicy. So, drink the Samba juice and you would be halfway there. After all, a little sunshine in your life is always good!

Why have we included the swinging Samba in our range?
A varied diet is an important element in a healthy and happy life. Our vegetable juices are all aimed at achieving a specific goal. The Samba boosts your health in many areas and you can taste it!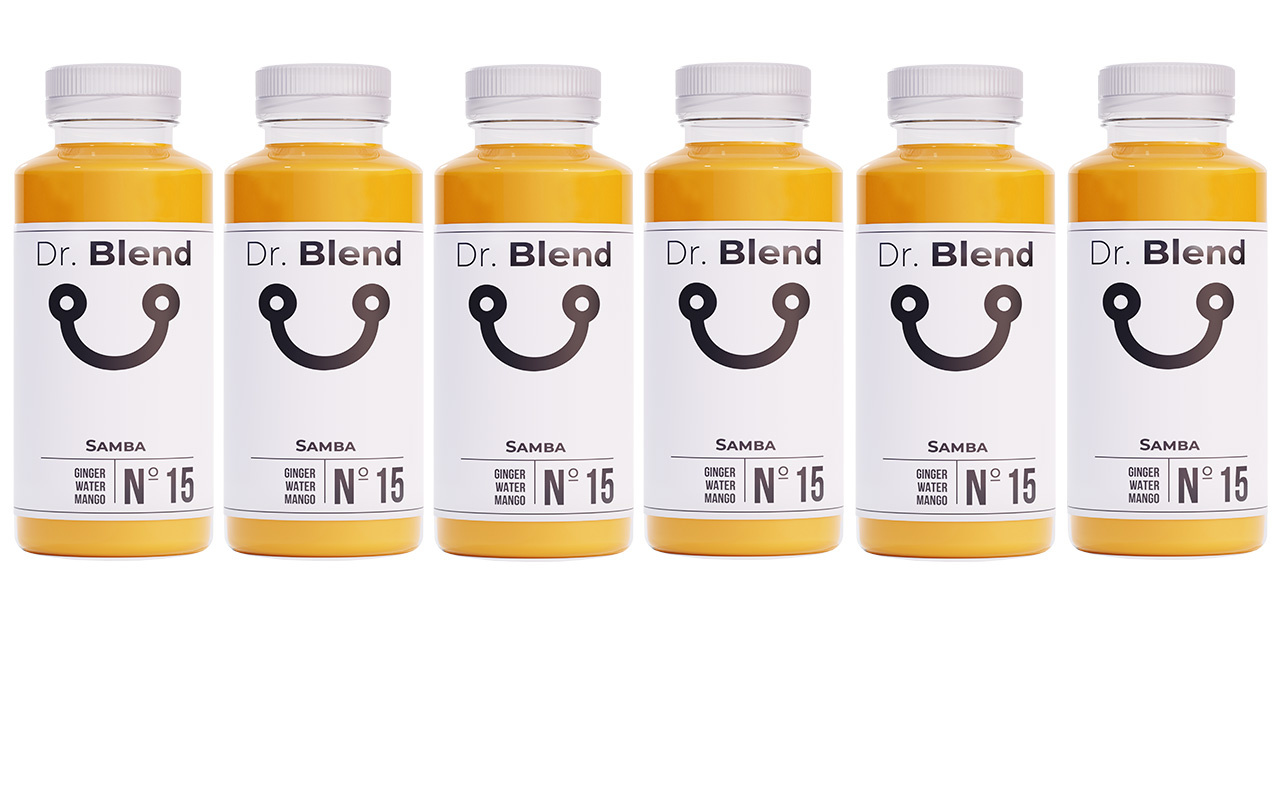 NUTRITIONAL VALUE PER 100ML
| | |
| --- | --- |
| Energy value (kcal) | 25 kcal |
| Energy value (kJ) | 108 kJ |
| Fats | 0,0 g |
| Saturated fats | 0,0 g |
| Carbohydrates | 6,1 g |
| Sugars | 5,9 g |
| Fiber | 0,2 g |
| Proteins | 0,1 g |
| Salt | 0,007 g |
INGREDIENTS
| | |
| --- | --- |
| Water | 71,00% |
| Mango puree | 9,50% |
| Apple juice | 9,50% |
| Agave syrup | 4,00% |
| Pineapple juice | 4,00% |
| Lime juice | 1,00% |
| Ginger juice | 1,00% |