Samba Nº15 - Ginger, Water & Mango
Per box:
146,4
G carbohydrate
0
G fat
2,4
G protein
spice it up
We are very proud of our cheerful juice Samba. A delicious tropical juice with mango, pineapple and agave syrup. So close your eyes and hop, you're on a sunny beach. The juice is a bit sweet but not too much, because apple and lime give a delicious refreshing twist and ginger makes this juice a bit spicy.

be happy
So, speed it up and grab that new day. Or drink the Samba halfway through a day that feels like endless. After all, a little sunshine in your life is always good. A varied diet is an important element in a healthy and happy life. Pampering yourself every now and then is also part of it, with the fruity Samba you will certainly succeed.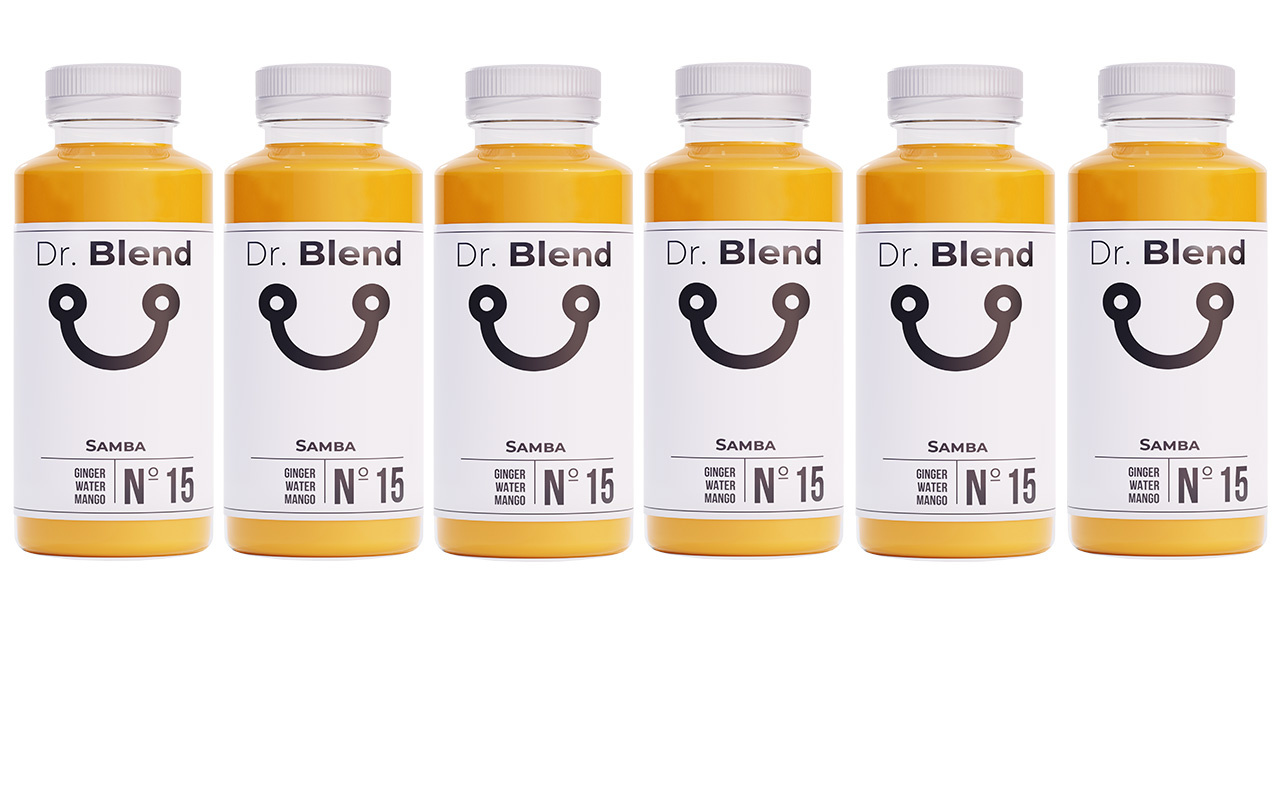 NUTRITIONAL VALUE PER 100ML
| | |
| --- | --- |
| Energy value (kcal) | 25 kcal |
| Energy value (kJ) | 108 kJ |
| fats | 0.0 g |
| Saturated fats | 0.0 g |
| Carbohydrates | 6.1 g |
| sugars | 5.9 g |
| Fiber | 0.2 g |
| Protein | 0.1 g |
| Salty | 0.007g |
INGREDIENTS
| | |
| --- | --- |
| Water | 71.00% |
| mango puree | 9.50% |
| Apple juice | 9.50% |
| Agave syrup | 4.00% |
| pineapple juice | 4.00% |
| Lime juice | 1.00% |
| ginger juice | 1.00% |