YellowFreshness Nº17 - Lemon, Agave & Water
Per box:
151,2
G carbohydrate
0
G fat
2,4
G protein
Hydrating and refreshing
This refreshing yellow juice should not be missing in your fridge. The perfect juice when you need an energy boost. The mix of citrus fruits gives it a slightly sour taste, which will make you alert and focus again. The subtlety of this juice comes from a combination of apple and agave. These ingredients provide the juice with nutritional values to help hydrate. In addition to water, minerals and carbohydrates are properties to better absorb and retain moisture. Proper hydration is important to be able to transport all nutrients to the cells and to remove the waste from your body.

Fresh and fruity
A party in your bottle and a party for your body. Because vitamin C and electrolytes are both huge benefactors: vitamin C is an antioxidant and promotes energy metabolism and the electrolytes are essential minerals that your body needs for various processes. It is important for an optimal fluid balance and the functioning of muscles. This juice is ideal to use as a sports drink, because of the combination of carbohydrates and minerals. So only benefits, especially when you combine this juice with healthy food and exercise. Another nice side effect is that it comes in a 400 ml bottle, which is a lot.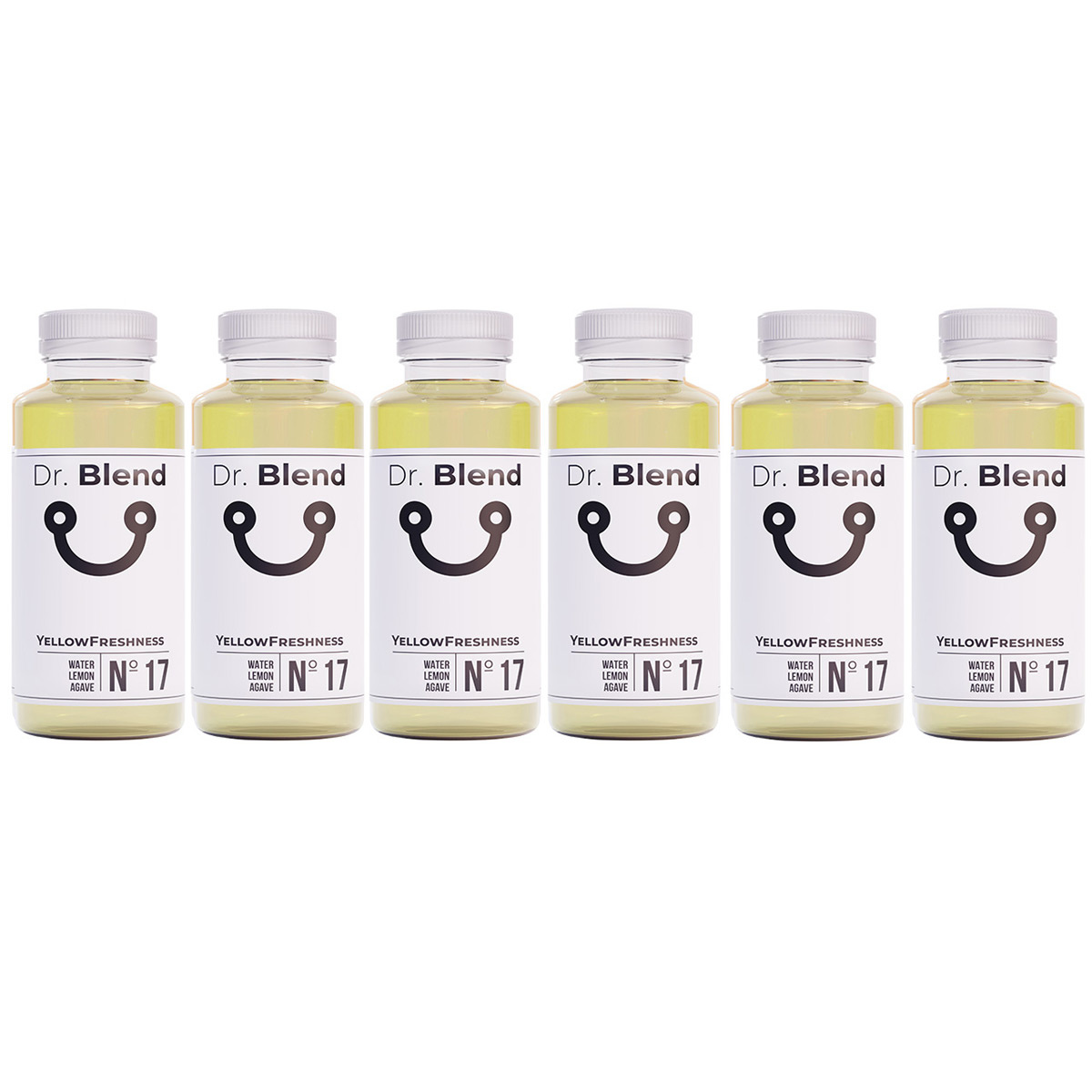 NUTRITIONAL VALUE PER 100ML
| | |
| --- | --- |
| Energy value (kcal) | 26 kcal |
| Energy value (kJ) | 109 kJ |
| fats | 0.0 g |
| Saturated fats | 0.0 g |
| Carbohydrates | 6.3 g |
| sugars | 5.7 g |
| Fiber | 0.1 g |
| Protein | 0.1 g |
| Salty | 0.005g |
INGREDIENTS
| | |
| --- | --- |
| Water | 76.00% |
| Lemon juice | 8.00% |
| Apple juice | 8.00% |
| Agave syrup | 6.00% |
| Lime juice | 2.00% |